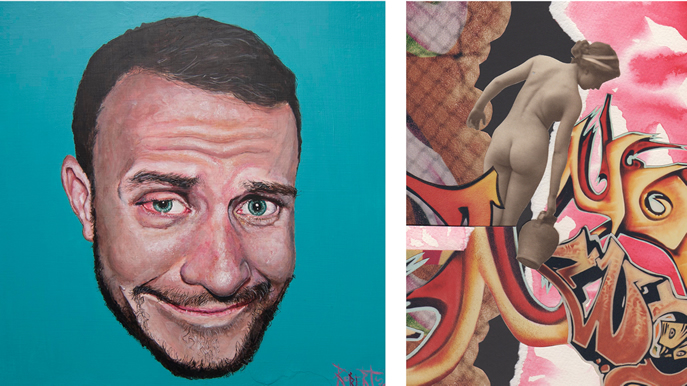 New Artist Fair


4 - 6 September | The Old Truman Brewery, London

Founded in 2011, the New Artist Fair is an artist-run organisation providing a platform for the best emerging and recently established contemporary artists to sell their work directly to art lovers, buyers, investors and collectors in Central London gallery locations.

The Summer Exhibition will be taking place between September 4th-6th, showcasing 120 of the best emerging and recently established artists from the UK and around the world at London's iconic Old Truman Brewery.

Exhibiting artists include Edison 'de Bismarck', whose collages are hand-cut from paper sources and skilfully pieced together to create surreal 'dreamscapes' filled with vivid colour and various themes of decadence, fantasy, eroticism, romance and tragedy. Dymphna Lonergan will be exhibiting her paintings of landscapes and abstracts, while portrait artists Gary Roberts and Heloise Toop, who are both available for commissions, will be painting live at the event while exhibiting previous works.

With no tickets needed the New Artist Fair is free for all to browse, with over 1,000 originals and prints at prices ranging from £20 to £2,000. All of the art will be affordable and of the highest quality, enabling a wide range of buyers to invest in art whilst supporting new talented artists. The aim of the fair is to give the artists back the power over how their art is promoted and sold, cutting out gallery level commission charges by selling their work direct.